We are Europe's only ultra low cost carrier, and that means we bring you the lowest fares on flights to all of our destinations – and that's guaranteed.
From the moment Ryanair embraced a no-frills, low-cost, get-you-from-A-to-B model, we've pretty much revolutionised the air travel industry. We get you from A to B, and we get you there cheaper, and more reliably, than any other airline.
Ryanair made air travel accessible to the masses, and we opened Europe up for tourism in a way it had never been opened before. Even when our competitors saw what we were doing and arrived on the scene to get a little piece of the action – well, we upped our game and lowered our fares. We want to bring you not just cheap flights, but the cheapest flights available to all of our destinations, and we are prepared to do whatever we have to do to keep our costs down so that we can keep your costs down.
Company Information
Number of Employees
1-50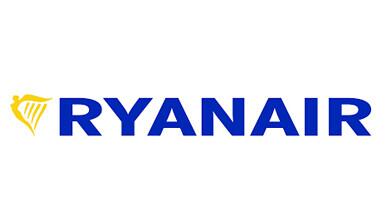 Address & Contacts
Street Address
Larnaca Airport , Larnaca - , Cyprus
Contact
Working Hours
now
Normal Opening Hours
Mon:

Open All Day (24h)

Tue:

Open All Day (24h)

Wed:

Open All Day (24h)

Thu:

Open All Day (24h)

Fri:

Open All Day (24h)

Sat:

Open All Day (24h)

Sun:

Open All Day (24h)