Moldavian Airlines was the first private airline of the Republic of Moldova back in 1994, the year of airline's birth. It all started with regular flights between Chisinau and Moscow, while Moldavian Airlines started to operate daily flights to Moscow's airport of Domodedovo. It helped to offer Moldovan passengers immediate and excellent connections to Siberia region, as, at that time Domodedovo airport was famous for its Siberia-bound traffic.

First flights were a scheduled route using an Yakovlev Yak-42 short haul jet leased from Ukraine which was flown in basic Aeroflot livery but with Moldavian Airlines titles, as were most former Soviet Union countries' airliners at that time. The Yak also had the original Moldavian Airlines' logo on the fin green on white.

In 1995 the Yak-42 was returned and replaced with two purchased Yak-40 jets. The fleet was changed again in 1996 when Moldavian Airlines chose the larger Tupolev Tu-134.

Moldavian Airlines understood that there was no perspective in its activity while using obsolete Soviet aircraft. So in 1997 it started a programme of renewal of its fleet. The airline added modern western aircraft in the form of a Saab 340 turboprop twin, leased from former Crossair. The Saab 340 was introduced in the new Moldavian Airlines livery - an attractive two-tone green design with the airline's ICAO code 'MDV' on the fin in white.

At present Moldavian Airlines is solving the problems of route profitability: using flexible price policy, improving the service and looking for non-standard solutions in the market. As one of the ways of solving these problems 'we think of using small planes on short-distance routes' - says Moldavian Airlines' President & CEO Mr. Nicolae Petrov.

The route structure is variable depending upon circumstances and much of the airline's trade comes from the more affluent foreign passenger east-west service offered via Budapest using the Saab 340 twin.

Charter flights are made regularly to Antalya in Turkey, Turkmenbashi in Turkmenia, Aktau in Kazakhstan, Bucharest in Romania, Lisbon in Portugal and Debrecen in Hungary.

Moldavian Airlines became a joint Swiss-Moldovan company in November 1999. It created a partner airline: Carpatair based in Romania, being managed as a group-member together with Moldavian Airlines.

Moldavian Airlines offers 14 flights per week twice daily to Budapest, Hungary. From Budapest Moldovan passengers can take quick connections to many destinations. These early-morning and late-evening services permit outward and return travel on the same working day.

In 1999 Moldavian Airlines became a member of the International Air Transport Association (IATA) Multilateral Interline Traffic Agreements and Clearing House.

In 2000 was launched the Frequent Flyer Program. It is aimed at granting Moldavian Airlines' loyal customers price rebates as well as supplementary advantages. Meeting the continuously growing demand on flights between Chisinau and Budapest, in 2003 Moldavian Airlines started operating Saab 2000 a comfortable, accommodating up to 50 passengers, environmentally friendly, economical and state-of-the-art both technically and operationally aircraft.

Another important moment in the history of Moldavian Airlines was the signing in December 2003 of the Code Share Agreement with Malev Hungarian Airlines on the route Chisinau-Budapest, thus making air communications between the two countries more attractive and facilitating the promotion of the travel potential of both countries.

At present Moldavian Airlines operates the scheduled routes to Budapest (Hungary) and to Timisoara (Romania). Besides, charter flights are organized to different destinations, such as Antalya, Bucharest, Debrecen, Lisbon.
Company Information
Year of Establishment
1994
Directors
Nicolae Petrov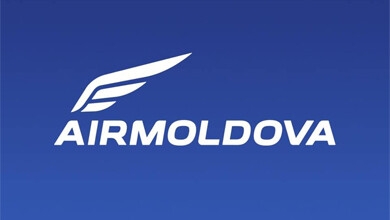 Address & Contacts
Street Address
Nikodemou Mylona Street , Kariders Shop , Flat/Office: 38 , Larnaca , Cyprus
Contact
Working Hours
now
Normal Opening Hours
Mon:

Open All Day (24h)

Tue:

Open All Day (24h)

Wed:

Open All Day (24h)

Thu:

Open All Day (24h)

Fri:

Open All Day (24h)

Sat:

Open All Day (24h)

Sun:

Open All Day (24h)