KLM Royal Dutch Airlines is an international airline operating worldwide. Its home base is Amsterdam Airport Schiphol, one of the most modern airports in the world. KLM forms the core of KLM Group, other members being KLM cityhopper and Transavia. Through close cooperation with European and intercontinental network and route partners, KLM Group offers passengers and airfreight shippers more than 132,000 city-pair connections throughout the world directly or via one or more airports.
KLM Group has four core activities: passenger transport, cargo transport, airframe, engine and component maintenance and the operation of charters and low fare scheduled services. These activities are performed by the Passenger Business, Cargo Business, Engineering & Maintenance Business and Charter/Low-Cost Business respectively. KLM Group and its partners serve more than 400 cities in 85 countries on six continents.
KLM's goal is to be a first choice passenger and cargo airline and provider of maintenance services, while consistently enhancing shareholder value. KLM also wishes to offer a stimulating and dynamic working environment for staff, to participate in mutually beneficial relationships with its partners and to maintain a good relationship with its other stakeholders.  KLM is aware of its influence on people, society and the environment and seeks to balance the Company's interests with those of the broader society. The high profile of the aviation industry, the involvement of a large number of stakeholders and the political implications of local and global issues make it essential to strike the right balance between the various interests. To KLM, sustainability is a pre-condition for it to retain the support it needs to realize its business objectives.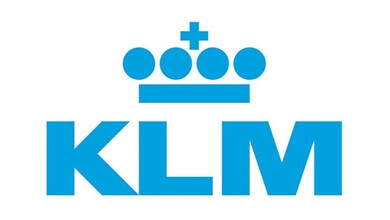 Address & Contacts
Street Address
Zenas Kanther 12 , Nicosia 1065 , Cyprus
Contact
+357 22 232 732
+357 22 679 497
Working Hours
now
Normal Opening Hours
Mon:

08:00-20:00

Tue:

08:00-20:00

Wed:

08:00-20:00

Thu:

08:00-20:00

Fri:

08:00-20:00

Sat:

09:00-17:30

Sun:

09:00-17:30